Insights
Safeguarding security and prosperity from the sea
Energy scarcity, sabotage of critical infrastructure, and the war in Ukraine: prosperity and security cannot be taken for granted. The turmoil we are currently observing in the world emphasises how crucial it is to guarantee prosperity, safety and energy security. Worldwide, we are seeing defence budgets slowly but surely rising, and the demand for sustainable energy has never been greater. Nevesbu's mission is to contribute to prosperity and security with advanced naval architecture services. But what exactly is that contribution? What are the future challenges for Nevesbu and how does this naval architect respond to these challenges? Bart van Rijssen, Managing Director of Nevesbu, identifies the challenges in the market.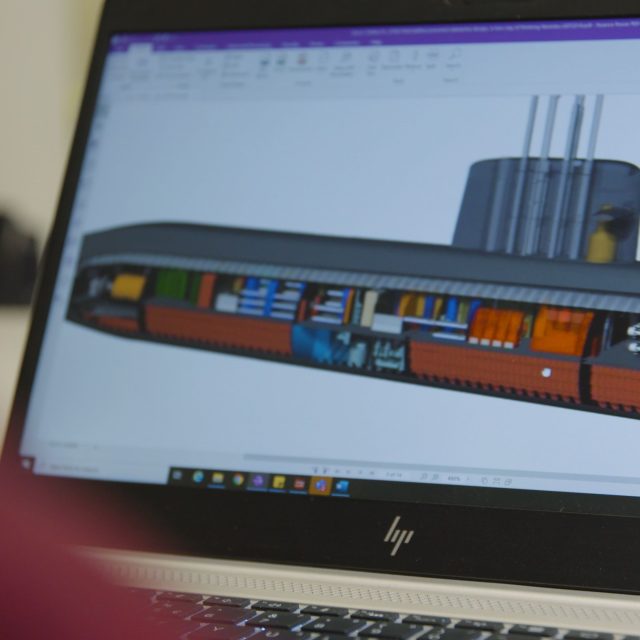 The biggest challenges
The maritime sector is of enormous strategic importance worldwide: more than 90% of the world's trade occurs by sea. The biggest challenges in this sector are the growing need for energy generation at sea, greening sea-going vessels, and maintaining and strengthening maritime security. In other words: security on and from the water. These are interrelated challenges because skills and knowledge from the maritime sector are of added value in the offshore energy transition. For example, floating applications offer an opportunity to generate sustainable energy in deeper waters.
Nevesbu and Iv-Offshore & Energy have developed a concept for this and are participating in a Joint Industry Project (JIP) of DNV (Det Norske Veritas). This JIP aims to improve and accelerate technology development for floating offshore wind substations. Extra attention is being given to hydrodynamics: gaining insight into how export cables and topside equipment tolerate the motions of a floating structure, an area of expertise in which Nevesbu is specialised.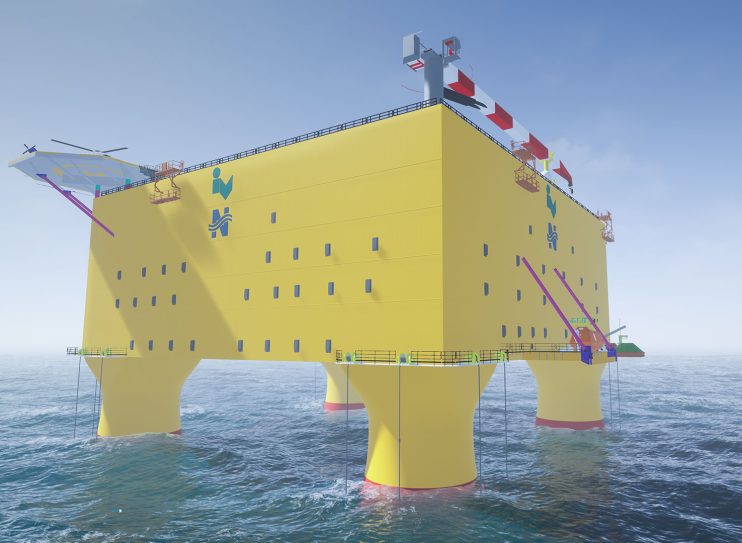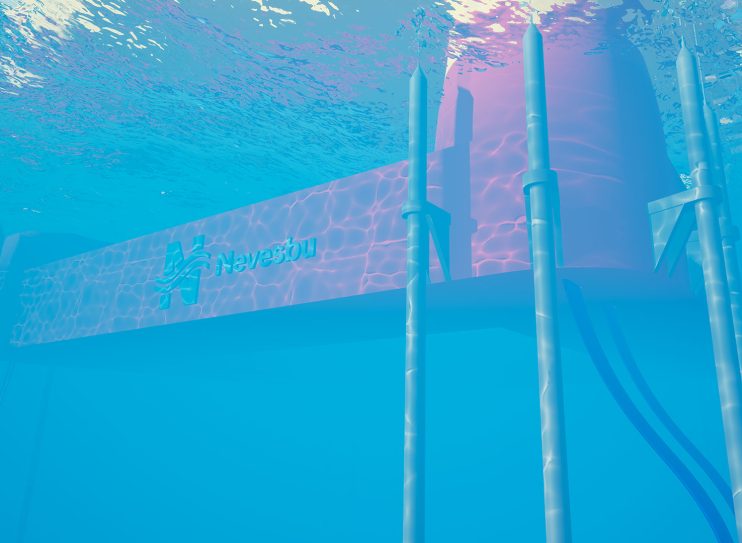 Guaranteeing security
Let us go back to ensuring security on and from the water. Nevesbu has been a dependable partner for the Ministry of Defence since 1935, from designing and integrating the most complex systems for surface ships to ultra-specialised work on submarines.
"Yes, you can certainly say we support Defence. We make a valuable contribution to security for the Netherlands and other NATO countries. Nevesbu has worked on all Dutch naval surface vessels and submarines and we have worked on many foreign submarines and surface ships as well. We currently provide specialist knowledge for various new (non-Dutch) submarines, support foreign navies in the purchase of new submarines, design and engineer innovative systems for new naval vessels, and we advise navies on the upkeep of their vessels whereby we integrate new systems on existing vessels", says Bart van Rijssen.
The Netherlands largely depends on trade, especially via water. In this respect, our many years of experience in the maritime sector correlate seamlessly with the mission of keeping the Netherlands and its allies safe and prosperous. Bart: "The Netherlands largely depends on trade, especially via water. Our knowledge can help ensure our waters remain safe for navigation."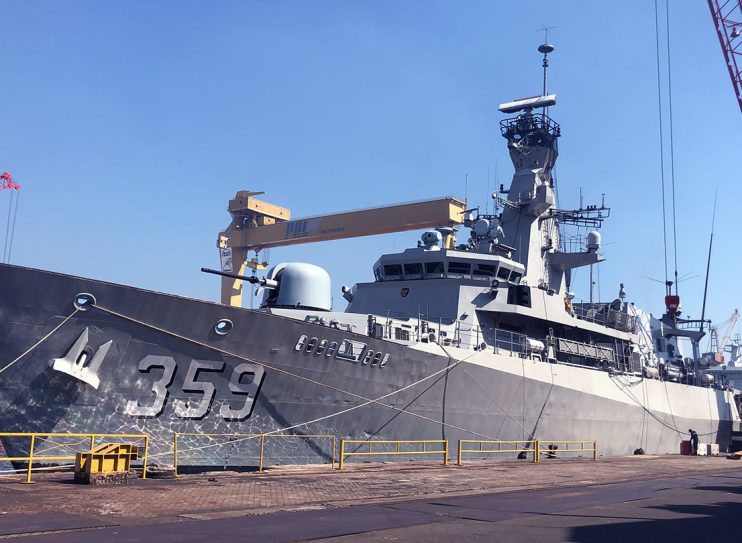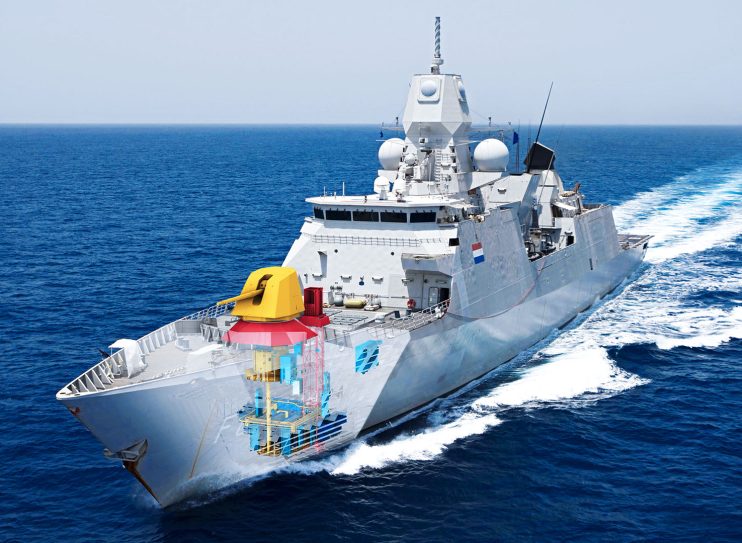 Continuous development is necessary
The challenge in this specific market cannot be summed up in one word. Currently, partly due to the war in Ukraine, the security and protection of Dutch territory and its allies are under additional pressure. Continuous development is therefore necessary, says Bart. "At Nevesbu, we love the work when it gets really complex. That's just in us. We distinguish ourselves in complex maritime issues, such as shock resistance and underwater acoustics. We have a young and international team of people, with an average age of just 38 years. Some colleagues have been with us for more than 40 years, and it is nice to see them passing on their knowledge to younger specialists."
Nevesbu will continue to focus on its specialisms and offer these in a broader range of services. To achieve this, Nevesbu needs to grow to take on all aspects of engineering and design. "To design from A to Z, you must have sufficient capacity. From the initial concept to being ready for production',' says Bart. "Furthermore, you need to understand the client's requirements and have in-house knowledge of electronics, mechanical engineering and naval architecture. We have that knowledge, and we keep it up to date.'' The latter is partly due to the upkeep work we perform, for example, for the Walrus class; the submarine fleet that has been operational for more than 40 years.
Energy security is of increasing importance
Part of our energy security can be realised through offshore wind, and that's where the challenges in Nevesbu's markets converge. Safety at sea benefits trade and the economy and contributes to energy security. Many skills and knowledge from the maritime sector are also needed within the offshore energy transition.
Nevesbu views investing in offshore renewable energy projects as a good and logical addition to its portfolio. Bart: "Many skills and knowledge from the maritime sector are also needed within the offshore energy transition. Knowledge of the impact of waves, motion absorption and how to limit fatigue of structures at sea. This is extremely specific knowledge that we can use in both fields. It goes together perfectly."
Maritime security also applies to the greening of sea-going vessels. Nevesbu has extensive experience in modernising vessels and with hybrid energy systems. This experience is especially useful in reducing emissions from sea-going vessels. In addition to striking similarities regarding specialist expertise between the maritime sector and offshore energy, there are also differences. For example, the offshore industry is developing rapidly, while the marine sector sometimes has to wait years for projects to materialise.
We work with applied technology. We're not busy with how we can live on Mars. Nevesbu wants and can be part of the energy transition. A project for SBM Offshore, which specialises in floating storage and production platforms, is proof of this. "This floater (floating platform) is a floating energy factory that can be deployed in many places and has higher capabilities than most other platforms. Furthermore, it's emission-free."
Working with applied technology
In short: working on safe waters to support the much-needed energy transition is part of Nevesbu's mission. Collaborations with TNO, which conducts a great deal of research for the Ministry of Defence, also help us with our mission. "We work with applied technology. We're not busy with how we can live on Mars; instead, we focus much closer to home. That is what makes our work tangible and versatile."
Contact
Would you like to know more about Nevesbu's naval defence and floating offshore energy services?