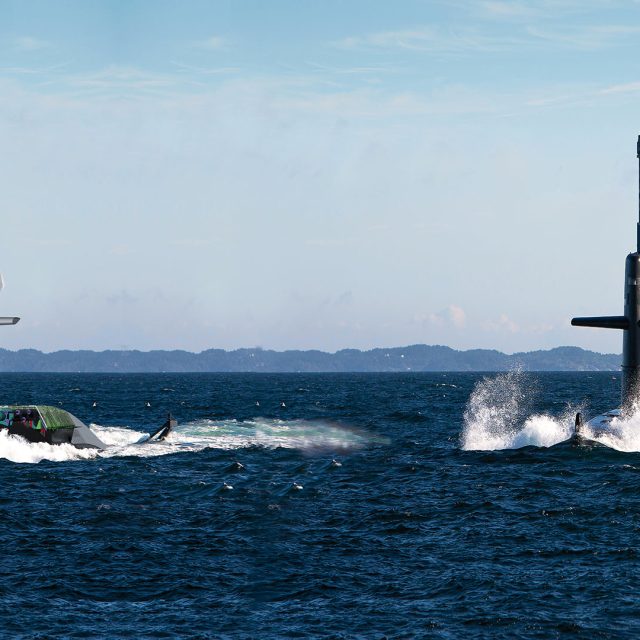 A new layout of the command centre, modern torpedo's and primary sensors, satellite communication systems and an advanced combat management system: the life extension programme of the Walrus class submarines will prolong their service life to at least 2025, and increase their operability in coastal waters.
To meet the new technical standards and requirements, the Walrus class submarines had to be completely stripped and provided with new equipment, cable ducts, piping and technology. A puzzle which asked for efficient use of the available space and effective implementation of the state-of-the-art engineering. As the platform systems integrator, Nevesbu was responsible for all engineering necessary for the integration of all modifications and the new systems. Nevesbu ensured that all systems are able to operate as an integrated whole, and was also responsible for making an inventory of systems for decommissioning. To adhere to the Walrus class design philosophy, Nevesbu's designs are based on the newbuild requirements and design rules.
For this submarine life extension programme Nevesbu was also responsible for designing the new arrangement, allocating space for new hardware, and as an architect give all new and existing equipment a place in the submarine. Nevesbu has made the designs of the foundations for equipment, cable ducts, piping and furniture, and the connections for piping, electrical systems, controls and cooling systems. We also monitored essential aspects such as power distribution, heat load and the submarine's weight, volume, stability and strength. Additionally Nevesbu provided technical support and advice.
Contact
Would you like to know more about Nevesbu's submarine life extension services and experience? Albert will be pleased to tell you more.