Careers
Internships & Graduates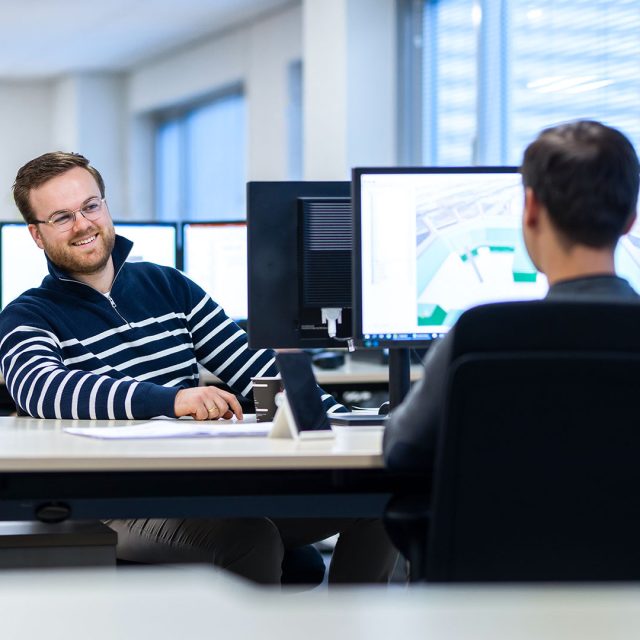 Why join Nevesbu to do your internship or graduation project?
The answer is simple: you will learn from specialists and work on unique and challenging projects. As an intern or final-year student, you will be a fully-fledged contributor to our projects and innovative studies. All our projects are technically complex in nature and anything but run-of-the-mill or dull.
At Nevesbu, we believe in the talents people have. Under the guidance of our specialists, we will help you to develop your talents. We will challenge you to push the boundaries and instead of holding you by the hand, you will be given the space you need for your personal development. But if you hit a snag or need feedback from colleagues, you can always knock on their door. That's a benefit of our open and informal company culture. And, last but not least, we offer an attractive internship fee, i.e. € 400 for intermediate vocational education (MBO) students, € 600 for higher vocational education (HBO) students and € 800 for university students.
Do you want to make the most of your internship or graduation project?
And are you keen to get started on solving unique maritime challenges? Then you need to check our vacancies page for any openings for interns or final-year students.
No suitable vacancy available? Or do you have a great idea of your own?
Please let us know about it, as we may be able to help you develop your own assignment. That's how the best assignments come about anyway! Contact Jordi by email or call 088 943 2053.
Contact
Interested in an internship or graduation assignment at Nevesbu? Please contact us!