Careers
Senior Integrated Logistics Support (ILS) engineer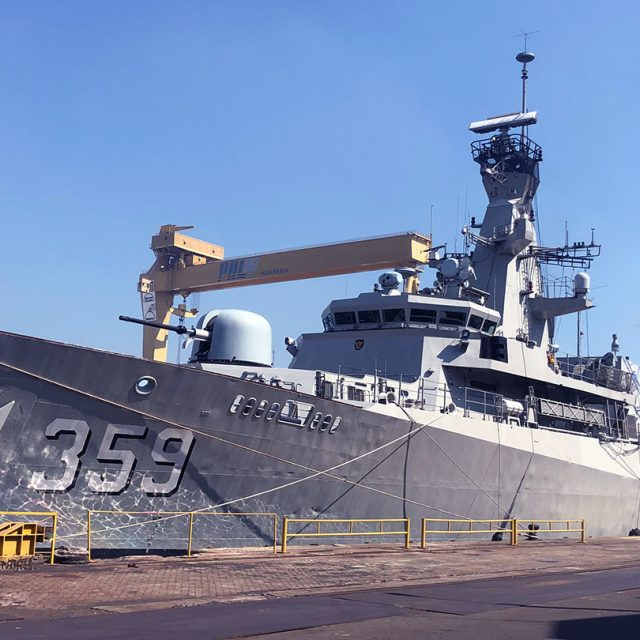 Job Description
As Integrated Logistics Support engineer, your goal is to create maritime systems that last longer and require less support. You will work in a multinationality, multidisciplinary project team to accomplish complex maritime projects. Together with this team, you contribute to security and prosperity by delivering advanced naval architecture services. We offer a place to explore, to learn and to have fun. We are creative, competitive and committed to delivering high quality in everything we do.
As a key member of the engineering team, you will influence the design of naval and offshore vessels. You will perform technical assessments of designs to determine the optimal support solution for our customers. You will serve as the focal point for all matters regarding Integrated Logistics Support towards the customer as well as within the project team.
You are involved in the design stage of a new vessel or a vessel conversion project. Your activities include reliability engineering, maintainability engineering and maintenance planning. You identify life cycle issues as early as possible to optimize that design for maintainability and create RAMS analyses, life cycle sustainment plans, requirements for spare parts and Integrated Logistics Support Plans.
From submarines and frigates to unique floating offshore energy applications: Nevesbu works as a naval architecture and marine engineering company on the most unique and technically challenging maritime projects worldwide. We operate within the markets: submarines, naval vessels, floating offshore energy and special vessels. Nevesbu has expert in-house knowledge of all these disciplines and provides consultancy and engineering services for all project phases, from the first feasibility studies to the complete design and engineering and site supervision. Examples of unique projects and innovations that Nevesbu has worked on are the upkeep of the Dutch Walrus-class submarines for the Ministry of Defence, Malaysian frigates' lifespan extension, and an innovative concept for a floating transformer platform.
Job Requirements
The ideal candidate has experience in the naval and/or shipbuilding industry and has a solid technical knowledge regarding vessels design and equipment. In addition as senior ILS Engineer you will have:
Experience in an ILS engineering / consulting role, preferably in the defense or offshore sector
A relevant bachelor or master degree
A minimum of two years of experience in development and execution of ILS packages within a technical environment or, alternatively, a minimum of two years of experience in maintenance in an engineering environment
Excellent verbal and written communication skills. Good command of the Dutch and English language (written and verbal). Additional languages like Spanish and German are an advantage
Knowledge of defense standards for supportability and related specifications ASD S1000D for technical publications and S2000M for provisioning and spares management
Practical application of FMEA/FMECA and Reliability Predictions and Cases is highly desirable
Excellent antecedents as a pre employment security screening is part of the recruitment procedure (given the military nature of some of our projects)
EU citizenship or valid EU work visa is required to be considered as a viable candidate.
What can you expect from us?
At Nevesbu, we believe in the importance of being a good match for all our colleagues. We work hard but, of course, give something in return. For example, an annual bonus of 7%, profit-sharing, a flexible pension scheme, a fixed travel allowance, a work-from-home allowance, and various career and promotion opportunities in the form of education, courses, and training. Something else that also holds great importance to us is that we love to go out together. For example, visiting the UEFA European Championships and FIFA World Cup is a customary tradition within Nevesbu.
Apply for this vacancy
Working at Nevesbu means working at a leading naval architecture company where approximately 100 highly educated specialists work on unique maritime projects worldwide. Are you interested in this vacancy? Apply now!
Want to know more?
If you have any questions or want to know more about this vacancy, please contact our recruiter Jordi. He will be happy to tell you more.